II. Our Birth Story
They might have started earlier but i began timing my contractions around 1:30am on March24. I knew they were different and that that was the onset of labor because i could no longer sleep. I felt the need to sit up each time one came. God had granted my request. I was just telling Oli a few days earlier how it would be nice to go through labor in the dark., at midnight. Oli noticed i was up so i told him to go back to sleep and rest because i was going into labor (something a good friend did when she went into labor which i thought was a good idea). I went to the sala, put on my Deva Premal music and tried to relax. With each contraction i would sit up and do my inner dance movements or stand up and do pelvic rocks. When contractions went away, i lied down or sat up and breathed, enjoying each second of it. I did this until i felt i needed someone to be with me through the contractions. I woke oli up for support. We alternated between swaying together (much like doing a slow dance during prom. Lol.) and me holding on to him while i knelt or sat down on my ankles. Our doula came in at around 4 or 5 in the morning and it was then that i realized how time had just flown by. It didn't feel like i'd been in labor for hours. By then, i was stuck like glue to my birthing ball, what i found to be my source of comfort. I hugged my birthing ball even in between contractions.
By around 7am, Betty, our doula, decided we should head to the hospital. I vividly remember Oli scrambling through his stuff before we left. Of course he hadn't thought of packing his bag early on.. ;) i hugged a pillow through the car ride and stayed on my knees for comfort while Betty massaged my back.
Kris tv was showing on the hospital's tv when we arrived. We walked to the birthing area where i was examined and strapped on to a fetal monitor (which made me feel like throwing up because it was on too tight).
I
was at 5cm. The nurse told me i would have to lie down for 30 minutes to be monitored. The thought of that killed me. I struggled through each contraction. After around 10 minutes, i asked if i could already transfer to the birthing suite. Good thing the nurse and resident doctor agreed. They wanted me on a wheel chair but i told them i preferred to walk. Betty and i walked up to the birthing suite while Oli attended to the documents for admission. I stopped each time a contraction came to do pelvic rocks.
Maybe because i opted to walk, i had progressed to 7cm as soon as we got to the birthing suite. I was kneeling on the couch when i told Betty i felt like pushing. The doctor was coming and i was already in the transition phase so Betty told me i could enter the tub.
Oli went in with me. I followed whatever position my body told me to take. Mostly, it was being on my knees, leaning forward and holding on to the rim of the tub. At that point, it was just my body taking the lead, doing what it ought to do.
We were in the tub for 2 hours, trying to push baby out. Doctor made me feel her head so i can be motivated to push harder. She was already there, i just needed to breathe her out. It was a great blessing that baby's heartbeat remained stable throughout those 2 hours. The doctor constantly asked if i was tired. Oli would always answer for me and say i was okay. Like a cheer leader, he really believed i could do it. :) The doctor finally suggested we move to the bed and try pushing from there.
I was already on the bed when doctor asked if we could do an episiotomy. I had written in my birth plan that i didn't want one but somehow i knew the circumstances called for it. And so with one big push, doctor did an episiotomy, and baby instantly popped out. I started crying as i held her for the first time and kept saying, 'oh baby, my beautiful baby.'
Baby came out holding her cord so Oli took it as a sign and asked the doctor to delay cord cutting for 20minutes. Doctor agreed and so we waited and chatted for more than 20 minutes before the cord was cut, the placenta came out and i was sewed up. Baby was with me the whole time. I held her for 3 hours before the nurse took her to weigh her and dress her up.
I
took a quick shower and had Mary Grace tapa for lunch. Oli and i spent quality time with baby for 4 hours before telling everyone (including our parents) we've given birth.
And that is how our dear Sitara was born.
Painful, yes it was. And not everything went exactly as we had planned. But it was such a beautiful experience for me. One that i look back to with gladness and one that i would choose to go through all over again.
---
---
I. Everyday thoughts of a soon-to-be mom
---
21 March 2014

I. Impatience

I've had impatient moments since my 37th week, especially on nights when I'd find it difficult to keep getting up to pee because my belly has gotten quite heavy. It doesn't help when people keep asking whether anything has happened yet. It doesn't help either when people tell me they don't think I'm giving birth soon because my belly isn't that low yet. In all fairness to the people around me, I know they're just excited to meet baby, or are just speaking based on their personal experience. And in all fairness to me, I've been pregnant for 9 months now, I am bound to get impatient and seek some change or "progress".

II. Mindfulness

This morning I had to remind myself again to be more mindful lest I get back into the cycle of always wishing I was in another time or place (just like post-Christmas). I realized again how now I could be wishing for labor to start so I can already see baby, but that when baby is finally born and sleep deprivation and exhaustion set in, I will probably be wishing that baby was a bit bigger and easier to care for, and that when baby starts walking, I will probably wish she was still the little baby I had to carry around and nurse day in and day out. And it will just go on and on. And I will never really get to enjoy and savor the present. Thinking about this made me realize how grateful I am for my now. Because now I can get up late, eat breakfast and go right back to bed to sleep again (which is really what has been happening lately). Now I can do whatever I want whenever I want to (as a pregnant woman that is).


III. Loving my Body

Being appreciative of my now, I am also realizing how much I love my pregnant body. I love my belly, it's shape, and how soft the skin on my belly is. Last night I was going to join Oli's yoga class but I realized all my maternity workout clothes were in the laundry. I tried on every pair of pre-pregnancy leggings and shorts I had, even those of Oli's and nothing fit. As I looked at my pre-pregnancy clothes, I couldn't believe I used to fit in them. They're so tiny. And I don't feel bad I don't fit in them. I realized I love my body more now than I did before I was pregnant.


IV. A little bit of Feminism (it still is in me)

When I think of how long I've carried baby inside me, and how much care I've taken to ensure baby and I stay healthy, I realize how largely dependent life on earth is on women. The kind of humans born into this world largely depends on women. Their disposition, diet, health, the things they did and did not do while they were pregnant are such critical factors to the well-being of the children they will give birth to . Even in today's times the responsibility of raising children is still largely dependent on women. Seriously, women should be regarded with much more respect for all the work they do.
---
17 March 2014
Our Inner Dance Manila family gave us a special ID session yesterday to send blessings to me and baby in preparation for giving birth. It was a beautiful session, with very strong and yet calm and serene energies. Reassuring to hear from everyone how baby is happy, playful and smart. She's smarter than me they said, so I better be careful. ;)
This particular ID session felt like practice labor. Not that I was in pain, but rather in a state of complete surrender, unmindful of physical factors that would have otherwise been bothersome to me. This is what Pi and Daniw taught us about giving birth. You cannot be thinking. You can't get stuck in your head. You just have to flow and dance with the contractions. Your body will guide you and you will feel how you ought to move or in what position your baby can flow out of you with ease.
The past few days I've been having abdominal cramps that have had me excited about finally meeting baby. I would feel happy when the dysmenorrhea-like pain lingers and intensifies. And since this is my first time, I would always wonder if this is already the onset of labor, if I should wake up Oli and text our doula, or if I should start timing the contractions (which is quite confusing for me since I generally just feel in pain when the cramps come). As I write this, I am no longer feeling any pain and I'm beginning to get settled about baby not coming as soon as I wish or had anticipated. She has her own flow after all and I don't want her to be pressured into coming out. I am confident she is brave and can take on the world, but I want her to come out in her own time, when she's willing and ready.
Some love notes from our ID Manila family:
---
---
14 March 2014
I'm feeling different energies everyday, it seems. Yesterday I was up and about, ready to take on the world. Today, I just want to stay in bed all day. Lay still and empty yourself. That's the message I am getting.
There are days when I really wish I could draw or paint. Today is one of them. I wish I could come up with real artwork. To express. To create. Last time I felt this, I grabbed my drawing pad and crayons and came up with this:
Some version of sapin-sapin. Maybe they are my and baby's energies. All in a whirl.

---
10 March 2014

I woke up with Session Road's "Gusto na kitang makita, makita, makita sa mata" playing in my head. Gusto na kitang makita sa mata, baby. But I know you will come in the right time and I patiently await your coming.
---
9 March 2014

This woman is my inspiration. It is a great gift to be blessed by her and her partner's presence now that I am on my ninth month. What great timing. And how appropriate that Oli shared with me today about the lyrics of The Beatles' "Across the Universe." Jai Guru Deva. Om. I give thanks to my teachers and earth angels who lead me to the divine. And as I post this at 11:11 in the morning, I thank my angels and ask them to bless me, protect me, and guide me in opening up and being more in tune with the universe.


---
7 March 2014

37 weeks and I am celebrating with chilled taho, takoyaki, corn with cheese, and turon.

Thank you baby for being kind to mommy in your stay inside my tummy. I pray you be as peaceful and gentle when you come out. See you soon...
---
3 February 2014
Dearest Doctor,
I do not fear pain.
I trust my body's capacity to give birth.
I trust that my baby will find her way out of me in the right time.
What I fear is that you will tell me my hips are not wide enough so you will have to open me up to get baby out of me.
I've heard this happen to too many women, I'm beginning to wonder what has made our hips so narrow nowadays that our babies can no longer come out of us vaginally.
I fear that at some point in labor, you will tell me that my baby is taking too long to come out and you will have to induce my labor through drugs.
Maybe if you help me and my baby feel more relaxed and confident instead of pressuring us about the time, my labor will continue and my birthing will go just fine.
I fear that you will keep me strapped to a monitor or IV in bed, when I know that moving around will help me deal with my contractions and that gravity will help baby come out with ease.
I fear that you will prompt me to decide about interventions that I don't really need when I am already in so much pain and no longer thinking clearly.
I know you are the expert and you have the capacity to save my life and that of baby.
Still, I appeal to you to trust me and my body's process too.
I understand you want to be on the "safe side."
But I believe birthing is a safe and natural process.
God perfectly designed a woman's body for it.
We don't have to treat it like a disease that needs to be arrested urgently.
I've heard of too many stories of women not having a pleasant birthing experience in hospitals due to interventions.
Many have been traumatized and they spread the word about how dreadful birthing is among other women.
I believe it is not the pain of contractions that traumatizes us.
It is how we are made to go through birthing feeling helpless and powerless.
So please dear doctor, allow me to feel empowered in my birthing.
Assure me that you will be there not to save me from the pain or to hasten my labor, but to help me and my baby have a beautiful and enriching birthing experience.
I believe that is how birthing should be.
---
2 February 2014
Doctors, midwives and the pregnant women in between
In the past weeks, we have tried to search for the "best" doctor we can find for baby and for the kind of birth we prefer. Little by little my eyes have been opened to the reality of choosing a natural birth in Manila where it seems the only acceptable/normal choice for pregnant women is to give birth in a hospital (at least for those who can afford it).
Since we have opted for a water birth, we also took the time to visit a birthing home and chat with an American midwife. Searching for a doctor and seeing a midwife made me realize how our choice to do water birth meant choosing between a posh hospital with very few doctors who have (little) experience in doing water births, or a simple birthing home with midwives who have delivered over 10,000 babies naturally. The choice may seem simple: opt for the hospital. It is much safer there. But
I no longer seek security and comfort. I have come to believe that birthing is a safe and natural process that women go through. And my conviction has made me feel somewhat of an alien to the "normal" world.
My
"fearful about birthing" phase has gone out of the window. Somehow (and I don't know how) I have gained the confidence to do natural birth. I feel I can do it. I trust that my heart and my body can handle it.
I no longer fear the pain. What I now fear are hospital interventions and medical decisions made out of fear being "forced" upon me when I am at my most vulnerable. My prayers right now are for all circumstances to be favorable for a water birth and that the doctor and medical staff (should I choose to birth in a hospital) be patient and respectful of my own body's process and that of baby's during labor.
I think what I need is a doctor with the heart of a midwife. It saddens me that doctors and midwives have to be on opposite ends of the pole about giving birth (at least that is the impression I got while talking to them). Doctors will warn you of emergency situations for which you will need medical attention which midwives cannot provide. Midwives will tell you of how medical interventions which you do not need and which you may not want may seem inevitable in hospitals. Why can't midwives and doctors work together so that women can have a more pleasant birthing experience?
---
15 January 2014
Getting easily tired is making me do my daily tasks in easy bite-size pieces. It works. I don't feel overwhelmed and I don't get the feeling of being overly tired I want to cry. Pregnancy is a good pacer. Makes me think of the time when I wished everyone was pregnant because people are often kinder to pregnant women. Then again, we don't need to be pregnant to be treated kindly and to pace ourselves and slow down, do we?
---
13 January 2014

We've figured out baby's name! We've been asking baby what her name is and we've gotten snippets of responses through dreams and with a little help from Mr. Google. Today we pieced the name together. :)
---
11 January 2014
I knew about water birthing even before I got pregnant but it was only in my fifth month of pregnancy that I seriously considered giving birth naturally, in water. I felt insecure about going through it during the first few months of pregnancy, somehow knowing I wasn't prepared physically, emotionally and spiritually for it.
My prayers back then were for a normal delivery, occasionally squeezing in with much doubt and hesitation:
kung kakayanin Lord, sana walang anaesthesia.
My prayer pretty much summed up what I knew about giving birth-- that it was a hospital procedure which would be painful and for which I would definitely need pain relievers.
Despite my hesitation,
the universe had its way of directing me to natural birth, allowing me a chance encounter with another pregnant woman seriously considering it, and making me watch two videos which changed my perceptions about giving birth.
After watching
The Business of Being Born
, a documentary by Ricki Lake drawing on different birthing experiences of women, and the water birthing video of Daniw, a good friend from Palawan, I knew I wanted to do a water birth. Of course this decision was met with a great deal of warnings and with much questioning from friends and family who have already given birth. Even my doctor told me how contractions can be unbelievably painful and that she wouldn't want me traumatized by the experience especially since this will be my first baby. My friends and family are appeased when I tell them that giving birth in a hospital (St. Luke's Global has a water birthing facility) will still allow me to ask for an epidural, or even go through CS if need be. I know I have to be open to any outcome because the act of birthing does not solely rely on me. At the same time, I claim that God will allow me to birth naturally and that my baby will find her way out of me in the right time.
I am grateful for the realization of how birthing is a sacred experience that one cannot just go through passively. I carried and nurtured this baby in my womb. I cannot simply turn to another person after nine months and ask her/him to get my baby out of me without my participation. It's not all up to me but I have an active role in it. I am the one giving birth.
Having been given this great gift, I know I also have the responsibility to equip myself so that I can make informed choices. I try to equip myself not just by reading up and taking helpful classes but also by trying to be more in tune with myself and with baby, knowing that within me lie the power and wisdom I will need for giving birth. I made the decision to do water birth not to prove anything to myself or to anybody. I do not think that natural birth is how it should be for ALL women nor do I discount the birthing experiences of women who had the aid of epidural or who gave birth through CS. What is important for me is that I, as a mother get to make the conscious decision as to how my baby will be born based on what I know is best for her and for me.
********************************

For other moms and dads-to-be, I recommend attending the birthing class of Betty San Luis, a childbirth mentor and doula who gave birth naturally to all her five children (which gives me much encouragement :)). Betty proposes an instinctive and engaging way of birthing which is very much aligned to what Oli and I want for our childbirth. Sharing with you some pictures of us with Betty, and her husband and co-facilitator Manny, after the workshop.
---
10 January 2014

Oli fell asleep with his hand on my tummy tonight. He was twitching while asleep and his fingers were moving. Baby responded to the movement of his fingers and kept on kicking/moving. It was like they were having a conversation. Pretty amazing.
---
9 January 2014
A week after celebrating new year, I found my heart still lingering over the holidays. I was making my Christmas list for 2014, looking through sales, and wrapping gifts for friends and family for next Christmas. How advanced can my Christmas gift preparations get?
I was clearly sporting a Christmas and New Year hangover. I didn't want to leave the holidays just yet. I realized I was dwelling in the holidays because moving on to 2014 meant I was getting near my "due" date and the thought of that daunted me.
More than the fear of giving birth, I was anxious over actually having the baby. Stories of exhausting days and sleepless nights from new parents haven't been very encouraging. While I knew it would be an extra challenging period of adjustment through which we would need all the help we can get, I was also wary of getting too much help from other people. I wanted me, Oli, and baby to fully be in the experience together so that we could learn through it and grow through it together.
I found this book by Tracy Hogg,
Secrets of the Baby Whisperer,
and it has given me hope that caring for a newborn need not be such a roller coaster experience with too many surprise free falls. The book is providing me with much needed guidance but I know reading it is no guarantee that we will know what to do when the baby comes. We have to be in the actual experience to truly know what it's like. Right now all we can do is pray, prepare, and be truly in the present. Because being stuck in the past or fast forwarding to the future won't do us any good.
And mindfulness and being present will help us be the kind of parents that we want to be when baby is finally here.
*********************
Merry Christmas still, a week after the holidays
---
3 January 2014

Happy anniversary to baby-daddy love!

10 years as friends...

5 years in a relationship...
A year as husband and wife.
Looking forward to having baby love with you.
---
8 December 2013
We didn't realize that's what doctors call a vagina these days. Hamburger.
So baby IS a girl. :)
We sort of already knew even before we had the ultrasound done. I sort of already knew even before I knew for sure that I was pregnant. I felt there was a little girl inside me. Friends from
Inner dance
also told me on my second month that I'm having a girl. I guess I just started doubting when I noticed my nose getting rounder. But Oli was quick to remind me my nose has always been round. :)
Baby girl it is. So that strong kick while we were bonding (see previous post) did mean yes. :)
We're happy to have you, baby girl. :) Love, love, love from mommy and daddy.
---
22 November 2013
For the past two days, baby and I have been bonding around the same time before noon. She lets me know she's awake by doing some kicking. I was in the middle of my chores this morning when I felt baby start to kick. I asked baby to give me a few more minutes to finish the dishes. She stopped kicking for a while that I thought she had fallen asleep. But when I lied down, touched my belly and began talking to her, I felt the kicks again. My baby is patient. :) And j
ust five months inside me, she is already teaching me the value of being still and making time for your child or loved one.
Today's bonding time was accompanied by Mozart music. I asked baby some questions and she kicked my tummy in reply (it seems). I asked baby if she liked the name we've been thinking of giving her. She kicked a little. And then I asked, "is my baby a baby girl?" She kicked real hard. Up to mommy to decipher what that kick meant. :)
We went for an ultrasound last week and were happy to find that everything is well with baby. We saw her face, and spine, and arms and fingers; and the doctor said she has long legs. For her finale, baby decided to show us her.... buttocks. Our baby seems to have been twerking. She's funny l
ike daddy. And she's a dancer, this little one. She's been feeding me and her daddy lots of creative energy.
Oli and I have been in sync in seeking creative outlets since this pregnancy. This week, messages from artists have particularly touched me. Visiting the Blanco Family Museum in Angono allowed us to spend time with a family of artists and a choir master who reminded me of the value of sharing our gifts meaningfully and using them to bless others. Watching a TV feature on various performing artists made me realize how the generosity of an artist comes once she lets go of the ego and surrenders to the universe, allowing it to use her and to flow through her as she performs.
As a soon to be mom, I resonate with the messages I received through these artists.
Because being a mother is not about personal achievements or being able to do everything perfectly. It is perhaps being able to use your gifts meaningfully to bless your child. It is perhaps letting go of the ego, surrendering, and allowing the universe to flow through you and guide you in motherhood.
*******************
Sharing with you some photos of us "seeking creative outlets" with dear friends.
---
19 October 2013
It's baby's 17th week inside me. Time really flies. A little over a year ago, I got engaged, 9 months ago I got married, and in 5 months I will be having a baby. My tummy has grown significantly since my last post. People no longer look at my face when they greet me. They look at my tummy. That makes me happy. :)
A lot has happened the past month and a week. On a happy note, baby love has gone to Bali with the Pangan family. Sadly, two days after we arrived back home, I got sick. Spent my birthday in bed and had a date with the doctor to make sure baby and I are fine. Thankfully, two days after, I felt reborn with a renewed appreciation for being able to breathe and taste.
Getting sick while pregnant feels twice bad. Somehow a slight fever feels worse when you're pregnant, and then there's the added guilt of not having been careful enough not to get sick, and worries over the health of your baby plague you. Through all of that I realized how being a mother causes endless paranoia. You worry about your unborn baby's health and develop fears about giving birth. You worry about whether you'll do a great job at parenting. You worry about how "evil" the world has become and what the world might do to your child. Those were my thoughts as I tackled my chain-smoking neighbor who couldn't care less about inflicting lung cancer on anybody around him so long as he got his nicotine fix. Those were my thoughts as I watched the dynamics of Cher and Winona Ryder in the movie Mermaids, one of my favorite childhood movies which I recently introduced to hubby. Those thoughts enter my mind each time I witness or am made to go through circumstances that make me lose hope in humanity. (oh, the drama :))
I am grateful that this year, I have found myself surrounded by friends, both old and new, who inspire me to grow spiritually (that includes you, Oli). Amidst my worries, I am comforted by this reminder from a good friend from Palawan:
Funny how when I was not feeling well, I could feel baby love inside me. I could feel her giving me healing energy, like she was saying, "it's okay mommy, we will be okay." And I realized that babies, however fragile they seem, can have super powers. And w
hile mothers can be superheroes, they simply cannot shield their child from all the ills of the world. It is just not possible. And worrying about this does nothing. One just has to learn to let go and trust the flow of the universe. Trust that God has everything in order amidst the disorder.
I look forward to everything new (both the ugly and the beautiful) that the universe will bring me through motherhood, trusting that everything falls into place in the right time.
---
27 September 2013

Me, baby love and baby-daddy in Bali
---
13 September 2013

Tomorrow marks my baby's 3rd month inside my tummy. Today around noon, after having lunch, I felt my tummy pulsating. I've felt this twice before. The first time, baby was only a few weeks inside my tummy. When we went for a check-up on my 9th week, the doctor tried to make us listen to baby's heartbeat. She said it's usually not heard yet at 9 weeks but we could give it a try. I wanted to tell her, but I have felt her heartbeat when she was just a few weeks, I'm sure we'll be able to hear it now that I'm on my 9th. The doctor moved the doppler ultrasound on the surface of my tummy, pressing on different spots to look for baby. It took a while before we heard anything other than my own heartbeat. But baby did make her presence felt. We heard her heartbeat, strong and steadfast.

Through that check-up, I learned that babies' heartbeats are much faster than those of adults. I started to doubt that my tummy's throbbing was really my baby's heartbeat. Maybe it was just my own heartbeat. But why was it pulsating down in my tummy? It's like my heart went down to where my baby was—like it went to where it wanted to give love. Today, as I felt the throb again, I wondered if my baby was having hiccups. And then I thought, maybe my baby's trying to call onto me. Maybe baby's reaching out to me. Maybe she wants to bond with mommy. So I held my tummy and started talking to her. I told her how much mommy and daddy love her. I spoke of how she will grow to be a beautiful baby—with beautiful arms, and hands, and fingers, and legs, and feet, and toes; with a beautiful face; a healthy heart and healthy organs. And how she would have a beautiful voice just like mommy's and daddy's. And how I would sing to her everyday once she is born. And I felt like singing to her right that moment, except I couldn't think of the perfect song that would convey my love for her. The song has yet to be written. Oli and I promised each other we will write a song for baby before she is born. That song I will sing to her 'til she tires of hearing it.

---
9 September 2013

On the way to the doctor to check on baby. 11 weeks, 2 days. :)
---
---
Powered by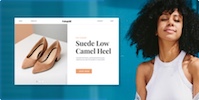 Create your own unique website with customizable templates.