I dream of child-friendly circles and spaces
A trip to Japan had me in deep appreciation of child-friendly spaces. I dream we have more of these which allow shared responsibility in caring for children; shared between mother and father/partner, and shared among members of the community. I recently read how a child is most nourished in the care of a circle, not necessarily family, rather than that of just one or two parents. Shared parenting within a community sounds just about right. A community that shares the same values for mindful caring, conscious of a child's soul and how it should be allowed healthy expression, conscious not to pass on fears and judgment from one's words and actions. A community that cares for shared spaces, knowing that it benefits not only them now, but the future generations to come. I dream of these spaces. These circles. These communities.
Powered by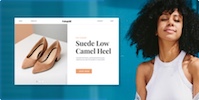 Create your own unique website with customizable templates.