Your chores can wait. Have some precious down time.
---
So this is why I wanted to sit down, write on my journal, and review the mudras upon waking up today. There has been chaos around my circles the past week, affecting me, and leaking into the way I handle my own relationships. Writing has been a way for me to purge, to release whatever needs to leave my system. I needed to write this morning but decided to move on right to my tasks: pack for our trip, boil eggs, wash bottles, wash the dishes. So when it was time to prep my daughter for her art camp (it was just 9:30 in the morning), I was already exhausted. I saw the sad expression on her face when I told her I was getting impatient waiting for her to get ready. I later said sorry for being short-tempered and the words with which she accepted my apology humbled me. 'It's okay mommy, it's okay to be sad. Just don't take too long here. Okay?" Wise words (where the hell did they come from?) for a 3-year old.

Now it's all muddled and messy inside. I realized, I have my hard-boiled eggs and clean dishes, but I feel it's all muddled inside. So this is why I needed my down time.

It usually comes upon waking up in the morning. It usually comes as a desire to do something creative, like draw, or write, or play canon in D on the piano (which I don't really know how to do, but still try to). It probably is from the need to spend the day more out of intention than mere routine. It's often what allows things to sort themselves out and come to a resolution from inside me. I see it as a process of unlocking blocks so that things flow from within me more freely. It's precious self-care time that I would know better to heed next time. Sit down and write. Leave the dishes to themselves. Or else it stays muddled inside.
---
Powered by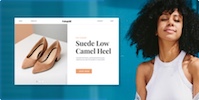 Create your own unique website with customizable templates.