The Birth of Birthing Circle
After my own experience of a gentle birth, I knew I wanted to support pregnant women towards owning their birthing. I enrolled myself to Childbirth International to become a doula (a person who supports a pregnant woman before, during and after birth). The doula course acquaints one with the physiology of pregnancy and birth, along with very valuable lessons on communicating and relating professionally with pregnant women and birth attendants.

While I knew being able to impart whatever I learned from the course would be valuable help to pregnant women, I also knew these are things they can get from reading books or attending birthing classes. I thought of how else I can offer support to pregnant women by tracing back my steps on what helped me have my own gentle birth. I realized it was from following my own inner guidance, which I fostered through different practices like yoga and innerdance. And so it came to me--I am ushering women back to become more in tune with their inner guidance.

This is how Birthing Circle was born. Birthing Circle aims to grow the seeds of empowered birthing in women by giving them the space to be more in touch with, and freely express insights from their own inner guidance. Birthing Circle stems from the belief that whatever we need, (including whatever we feel we have yet to learn about giving birth) we already have within us. Owning birthing for me is all about remembering--remembering that we've always had within us, the innate capacity to give birth and to become mothers. It has always been within us. We just need to come into remembrance.

​Birthing Circle happens once a month. We can also have a special session, one-on-one. Shoot me an e-mail at realgivingph@gmail.com to join.
---
---
Essentials of an Empowered Birth
1. Know what kind of birth you want.
You have a choice.
If you haven't yet, I recommend that you watch The Business of Being Born. It's a 1.5 hour documentary by Ricki Lake that you can find on youtube. It's worth the 1.5 hours. I assure you. It won't tell you what to do, but it will open you up to many possibilities that you might not have known existed.
We're not just being prudent about our birthing so that we can reap a beautiful experience for ourselves. Dr. Fred Leboyer, a French Obstetrician has also promoted gentle birthing out of the belief that babies do experience trauma from how they are treated during birth. Imagine being in a safe, comfortable, warm bed of water for 9 months, and all of a sudden being plucked out of the womb, exposed to harsh lights in the delivery room, held upside down, and spanked on the buttocks, as soon as you are born. How would you feel? And you're not even a baby. Imagine how it is for your newborn.
I have also read studies about our disposition in life and the way we handle challenges being directly related to the way we exited our mothers' womb--whether it was stressful or whether we felt supported throughout the process
(Read more here)
. It pays to be mindful of the way we give birth. It might be our greatest gift to our children.
​
2. Look into your
relationship with pain
Pain is just pain. Pain does not mean suffering. We have been conditioned to think that pain is bad for us so we have the tendency to keep avoiding it – even labor pain. But really, can anyone say that she has gone through her whole life and not experienced any form of pain (whether physical or emotional)? That only means that pain is inevitable in life, and often, pain may be necessary for our growth. The pain of contractions is quite special as it not only makes us grow stronger, it allows us to birth life. (The term pain is relative. Others don't describe contractions to be painful. Others simple call them waves or surges.)
It is important to be relaxed and to welcome contractions during labor so that your body can release oxytocin-- the hormones that will help you in giving birth. If you are in a panicked state, what your body will release is adrenaline, which will make you want to be removed from the situation right away.

​Even before giving birth, work on honoring pain and so-called 'negative' feelings. We honor them by giving them space to be felt, without giving them judgment, without giving ourselves judgment for feeling them, and without wishing they would go away soon. Mindfulness practices are very helpful in working on honoring such feelings. Meditation and yoga are a great way to start.

​
3. Where you give birth and who you give birth with matters
When you give birth, you exchange energies with the people around you who are supporting you in your birth. If someone around you is anxious, they can pass on that energy to you. So you need the people around you to be calm too, and supportive of the kind of birth that you want. They need to be treating you like a queen. They need to believe in you and in the process of birthing. This way, they will keep feeding positive energy to you especially when you yourself are running low or getting tired.
If you get the tiniest inkling that your doctor will be the one to cause you to be stressed or pressured (if she is the type who treats birthing as if it is something that happens very quickly and if not she will perform a CS) then that doctor is not the one whom you want to be helping you give birth. Please do not think that you owe your doctor anything or that it is too late to switch doctors at any point. I went through 3 doctors and only found the one I am most comfortable with and the one most respectful of my birth choices on my 31
st
week. Up until then, I didn't know yet where I will be giving birth. I took my time to choose because I know how important it is.
Do your hospital and birthing home tours. Ask them if you can see their labor rooms or delivery rooms. Check to see if you feel you will be comfortable in them. Is this the kind of setting you want to labor and give birth in? How are the personnel treating the women there? Are they the people you want to provide care for you as you give birth?
You can choose to give birth in a hospital, a birthing home, your own home, or somebody else's home, if you feel that is your sanctuary. For home births, you will have to check whether it is legal in your city. There have been women who moved homes/cities just so they can do a home birth. These are mostly women who have had traumatic first births and have opted to have a more peaceful, gentler birth with a midwife in the comfort of their own home. If doing a home birth, you can always have a back up doctor in case you need assistance after giving birth.
I chose to give birth in a tub in a hospital, but I spent most of labor at home. That way I got to control the environment. I kept the lights closed, and chose to spend the start of labor alone. I danced through the contractions and rested on the couch in between. Later on, I sought the support of my husband and we danced together as each contraction came. This is an option for you too. You can choose to spend most of labor at home and move to the hospital when you know you are giving birth soon. Do know however that a change in environment during labor may cause your contractions to slow down. So it might be best to also seek for a controlled environment in the hospital. I personally asked that the room be made dark and not to have so many people around. Talk to your doctor if such arrangements can be made for you as well.
4. Build Your Village
This tip cuts across from pregnancy, to birthing, to post-partum. You need support. Not everyone will agree with the choices you make and when you are surrounded by people who are skeptical of your choices, you might lose heart. I experienced this since I chose a water birth. My parents and friends were so scared for me and they would feed their fears to me. I chose to take a step back and limit the time I spent with them and instead spent more time with people supportive of my choices. I realized that when I entertained one fear, other fears started coming in. So I really had to be selective of the people I surround myself with.
Some support groups you might need:
- believers of gentle birth/natural birthing if you are taking this route
- a birthing team supportive of the kind of birth that you want (doctor/midwife, doula, partner, pedia, whoever else you want present as you give birth)
- breastfeeding advocates and lactation consultants if you plan to breastfeed
- someone who can help prepare healthy meals for you and do house chores right after giving birth
5. Give yourself lots of downtime. Make your art.
You need downtime while you are pregnant. This way you get to practice doing nothing. Because you need to be doing nothing as you give birth. There cannot be any strategizing, planning or overthinking going on in the head. When you start to get stuck in your head, you can impede the birthing process. Labor may slow down. You will need to practice patience, you will need to surrender, you will need to practice doing nothing.
​
Making art is a great way of doing nothing. You don't strategize when you make art. You just let your creative juices flow and allow the artwork to take its own form. It doesn't have to be nice, it doesn't have to mean anything. It just is.
6. Keep yourself healthy. Eat right. Keep fit.
Eat organic. Do your yoga. Stay away from sweets and dairy. Do not put anything on your skin that you don't want to be absorbed into your system and by your baby. Sleep well. Sleep long. Keep sleeping especially if you feel tired and if you just feel like sleeping (especially towards the end of your pregnancy). You already know these things, I won't dwell on them. But yes, please take care of yourself. Do it for you and your baby.
6. Listen to your body
My labor started at midnight and I knew it was 'real' because I could no longer go back to sleep. I couldn't even stay lying down. The contractions made me stand up so I stood up. They made me want to sway, so I swayed. I believe this is what allowed my labor to progress smoothly. Because I was moving and gravity was helping my baby descend more easily.
If you let it, your body will guide you on what to do. Your body will tell you to bare down and release and that is exactly what you need to do. You can't be so rigid, bracing yourself for the next contraction. That will make you close up. What you need is to relax every part of your body, to keep moving, and to open up. Open up. Open up. That is how you help your baby come out of you with ease.
7. Trust.
You do your research, you make your choices, you get yourself the most supportive birthing team, you keep yourself healthy, you create art, you get yourself prepared. At the end of the day, there's one last thing to do. Trust.
Birthing is a natural process that only women get to experience. It is a gift really. Because through it we realize the miracle that is the body from which can come new life. It is life-changing. It has the power to heal. See it as the beautiful miracle that it really is. Not as how it has been portrayed in the media or by medical institutions that treat it as if it were a disease.
​Trust God. Trust your body. Trust your baby. Trust the process. Trust yourself.
​
​Remember that your birth is meant to turn out the way it does. Whatever happens, no matter how far things turn out from what you had planned or expected, you are equipped to handle them. And when things feel like they are just too much, please do not think twice about asking for support. Birthing and caring for your newborn does not have to be a solitary act. Your village will be most happy to support you.
---
Powered by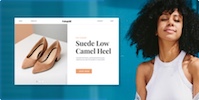 Create your own unique website with customizable templates.